Will your wedding ceremony venue allow photographs?
I've been mulling over this for a long time now as its something that comes up a lot in discussions with other photographers and most people are not aware of this issue until it becomes too late…
Back when we planned our wedding day we made many assumptions. We had a family member who is a photographer to do our wedding photos so there was little discussion on it prior to the day, we just assumed he would turn up, take the photos and we would receive them.  We didn't consider that there would be anything else to it, we paid for our wedding venue, we paid the registrar so surely we can do what we want…. right?
As it happens, that's exactly how our day unfolded and I assume many many people are in the same mind set as us.  You book your photographer and you expect your day to be captured end of discussion…. I've since learned this isnt always the case, particularly with church weddings!
Over the years I've had the fortune of meeting many wonderful vicars in my capacity as a wedding photographer who have allowed photography during the ceremony with very few rules, however there are a growing number who do not allow it at all and sometimes this doesn't become apparent until the actual day.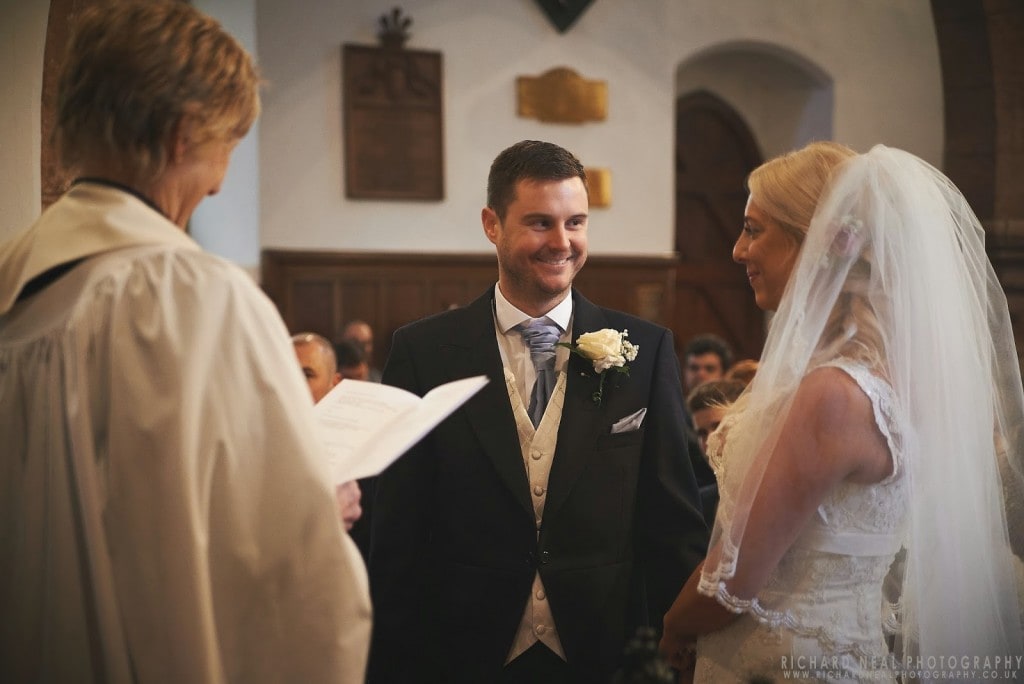 Its not only vicars either, I've also come across this in register offices where the officiants are usually based.  When speaking to them about the issue its as though they feel I am going to ruin the couples ceremony by taking pictures, they see the photographer as an unnecessary distraction.  I'm yet to come across this in a private location where the registrar has no control, this has only happened in the council owned premises.
As much as I and likely any other photographer will do what they can to persuade the officiant to allow photos, it is always your own responsibility to speak to your vicar (or registrar in some cases) before you commit to find out what their stance on it is.
In the few occasions I have not been allowed to take photos, I have explained to the registrar that the couple have paid me to capture the event and I promise to be as unobtrusive as I possibly can and usually they relent, but there was still one who wouldn't allow any photos and unfortunately as their word is the law in their own venue, I have to accept it.   If I don't accept it and I decide to go ahead and shoot anyway then there is always the risk that they will stop the ceremony and eject me.  As ridiculous as this may sound, it happens and I've met these kinds of vicars, they do not make idle threats and the last thing we all want is for the ceremony to be stopped, this isnt a memory anyone wants on their big day!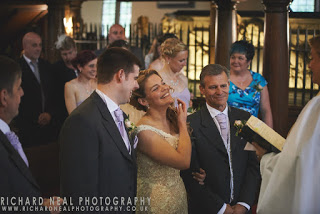 Looking back on my own wedding photos, I see faces and expressions I didn't notice at the time as I was so caught up in the day, I see the happiness on my parents faces, I see my own and my wife's expression.
These are things I did not remember immediately after the ceremony as the nerves had took over and it was all I could do to speak the words.
If it wasn't for my wedding photos then I would not have these memories, I would struggle to recall these things which is why my wedding photos are so important to me and why they should also be important to you.
If your vicar or registrar is fine with photos then its also important to ensure if they must appoint a replacement at the last minute that they make the replacement aware of your wishes and the agreement.  For example, I had a wedding a few years back where the vicar had been fine with photos, he was ill that day and his replacement refused flat out to allow me to take photos.
They did allow us to stage a mock exchange of the rings and a first kiss but this just isnt the same to me, but when your in this situation at least its something.
Will they allow images during the ceremony? Will they allow a mock ceremony afterwards? Will they allow images at all?
These are all valid questions which you should be asking from the outset. If your officiant is against photos then you have to decide if the venue or the ceremony images are more important to you. Only you can decide this and there is no right or wrong answer, it is your wedding day after all!